Market Profile. This is another approach to reveal important price levels using clustering analysis.
This is how it looks: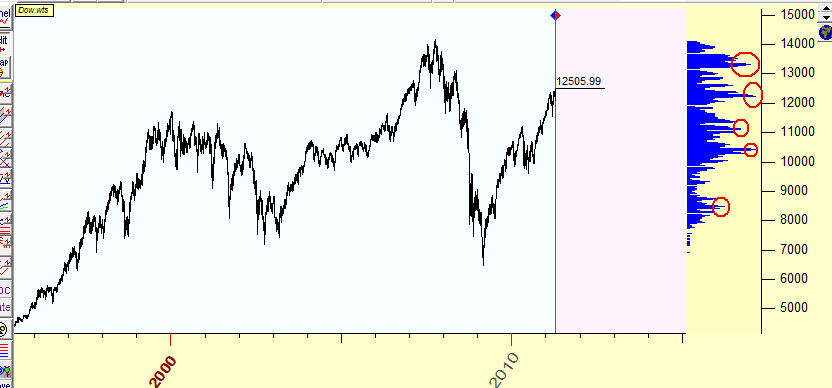 The peaks of the horizontal histogram show the most important price levels (most often occurred price levels). In Timing Solution you can reveal the levels that are important in respect to the volume or volatility. In other words, you are able to find price levels that provide the maximum volume of trades.
You can read more about this module here: http://www.timingsolution.com/TS/Mini/32/index.htm