Planetary Line Optimizer.
Planetary Lines optimizer module analyzes thousands and thousands of different planetary lines looking for the best fit to your price chart. Look at this example: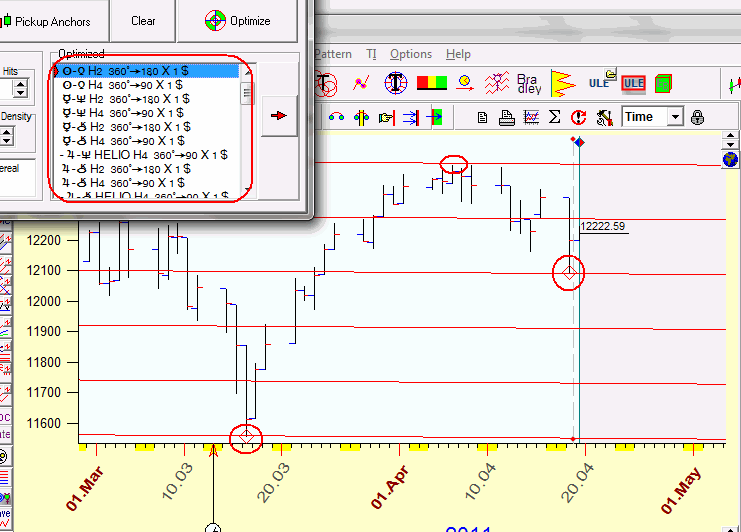 The program has analyzed 42.000 different planetary lines; it has found only a dozen of planetary lines that fit your price chart. To do this huge computational job manually is practically impossible.