Similar periods finder. This is a very powerful module that allows to reveal similar periods in the past and make a future forecast based on this information.
It is better to illustrate the general idea of this module with some simple example. Let say that we are looking on the price chart on April 23, 2009. We are there, in that day. We do not know what will happen after it (actually, this note and the example were done at that day). So, we are looking at the price chart and trying to anticipate what the current market condition promises in the nearest future. Though we cannot forecast the future 100% accurate, it is possible to find some analogies in the past to get some clues in this regard.
Here I have combined together these two charts: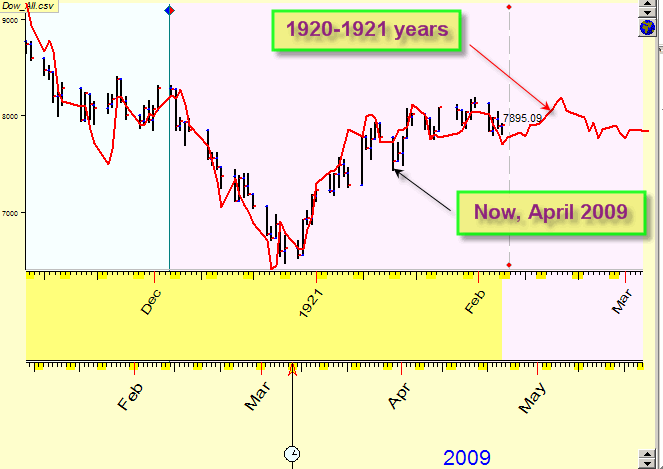 The black one is a current chart while the red curve is Dow Jones Industrial index price chart for the years 1920-1921.
See another chart; it sends us to the year 1931: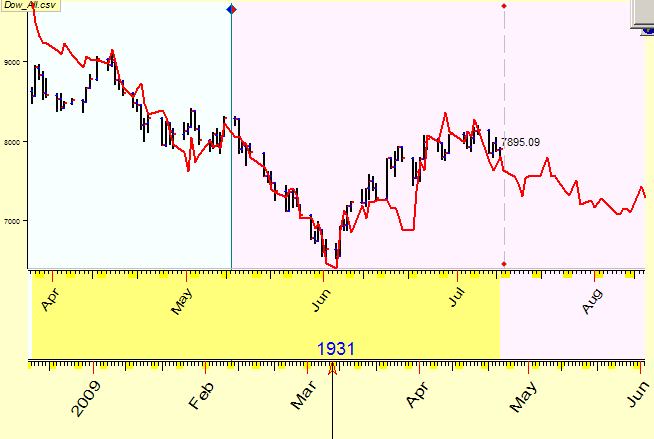 You can compare different financial instruments as well (like make Dow forecast using Crude Oil chart):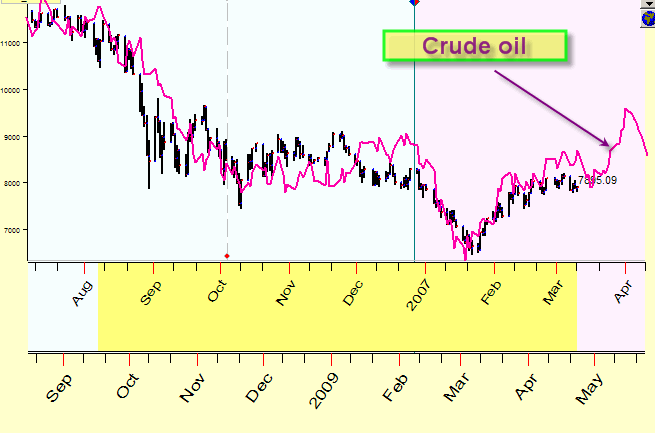 More information about this module is here: http://www.timingsolution.com/TS/Programs/pr/#A10