Hi Sergey,

As the wishlist did not work I'd like to give feedback this way.

After your explanations to my questions almost everything is clear!

These are some question or probably more kind of request.

1. During this test today I had the impression that as "X Mb used" got to over 1200 MB the download process got some problems. (I'm working with 64bit)

it freezes. While downloading it suddenly stops and nothing happens anymore.

2 Default butten would be nice that I could exclude lunar cycles (I know I set it to no draw, but it probably is still calculated)

3. An automatic change of the minimum sample size and chi would be nice. It would be ok for me if we were just informed that this measures had to be adjusted after the program calculated everything.

4. As I always calculate "Find the best strategies" it would be nice if we could have a setting were we define if it is immediately processed after the download or If we want to choose later.

5. Would a library make sense for all the results? What I mean is I ran all industries today. Why not saving just the information I have on the main screen (so not saving the whole tool). We could the open a chart and plot this result below it.

6. Let's take Biotechnology:
First question: Did you test what the minimum percentage is that we need for good trades?
Second question: As the next interesting time frame is coming (25.6. to 1.7.) I'd like to see the best stocks. What we see right now is the result of the stock for each calendar year. I would be interested in a view which shows (ups/down years, so for example 7 up/ 3 down) (average/min/max profit in % ) and that we could sort this list. For example I'd like to see which of those 50 stocks have 10 ups. (I know that you wrote an article how to pick stocks but I think we can go a step further and make it easier). If there is a ratio which says how high the correlation between the first four natural cycles are that would be interesting too.
Third question: would it be possible to choose the 10 best stocks (manually or with an algorithm) and then calculate the same as we did for the whole index but the 10 results would be plottet below each other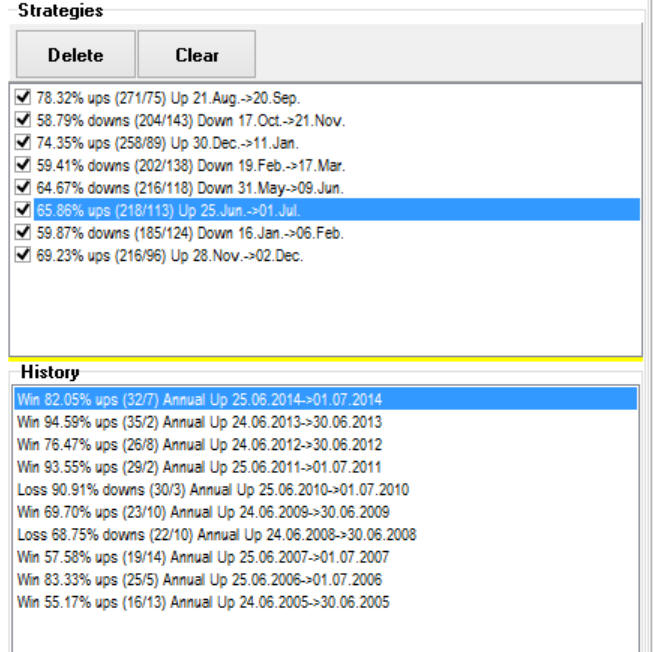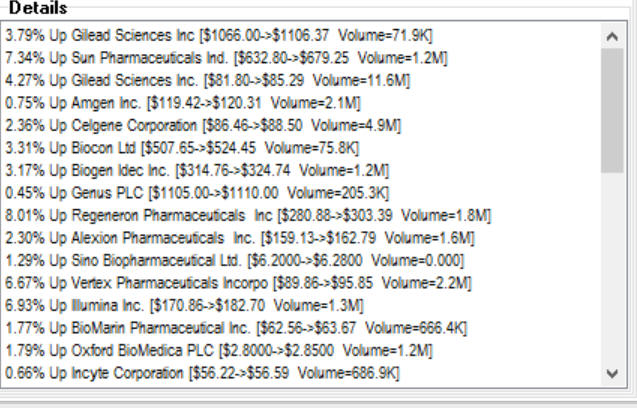 7. I would love to see that we had a first window where we could choose which industries we want to analyse. If we could choose Drug Delivery, Auto Part, Asset manager and then hit a button run, we could run an analysis over lunch or night. Right now we need a lot of clicks.

I hope my feedback helps.

Kind regards,

Martin