Installing Timing Solution on a new computer
If you want to install program on second computer or you buy a new computer or you updated your old computer you can easily install Timing Solution there through User Area. This is standard procedure, i.e. do not need to ask confirmation.
Computer requirement
Operating system: Timing Solution works under Windows operating system (Windows XP and higher)
RAM: 2GB and more
Disc space: 1.5GB
For MAC users: The program is written for Windows operating system. Please make sure that it is possible to run Windows applications with your MAC. To run Windows applications under MAC, you need to install Windows emulator for MAC (more details see here: http://www.timingsolution.com/Doc/level_1/2.htm#g27
To install Timing Solution software, the only thing you need is your username and password.
If you forgot them, go to our website www.timingsolution.com and send us a request for your personal information through "Contact Us" section. This is how you can do that: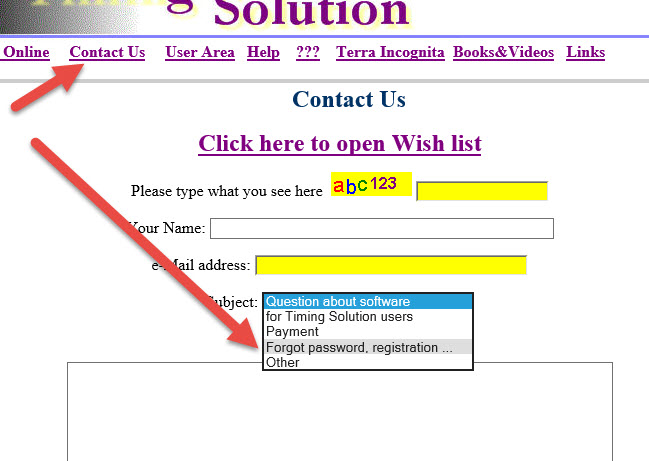 Do not forget to provide your e-mail address correctly. You can also ask your personal information sending a request by this e-mail: ts_service@rogers.com
As soon as you know your username and password, go to "User Area:

type your username and password there:

and choose a proper option.
To install the software, choose the second option: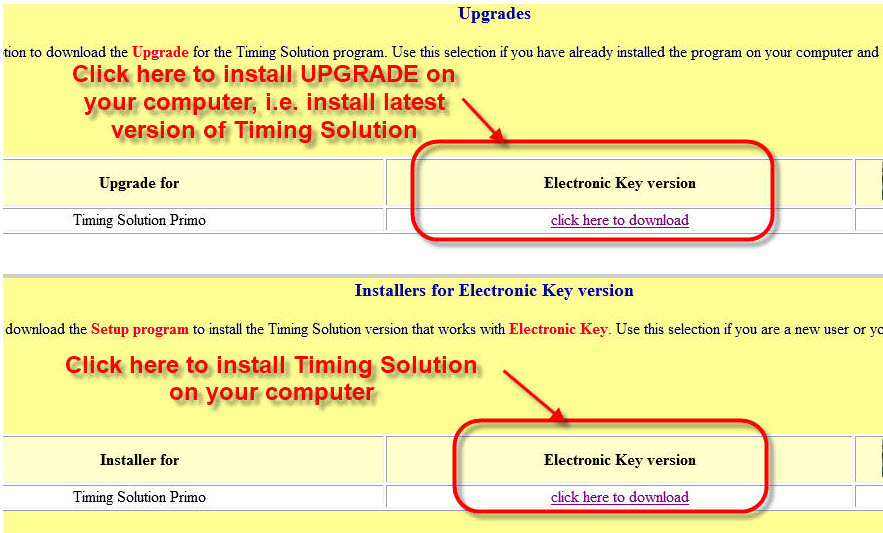 click it and wait a bit while the program is downloading. A waiting time depends on your Internet speed. Usually (for cable Internet) it takes less than one minute.
After downloading procedure is completed, you are able to see this panel (or something like this, depending on your browser):

Click "Open" button there to open a folder with the installer, then double click on it: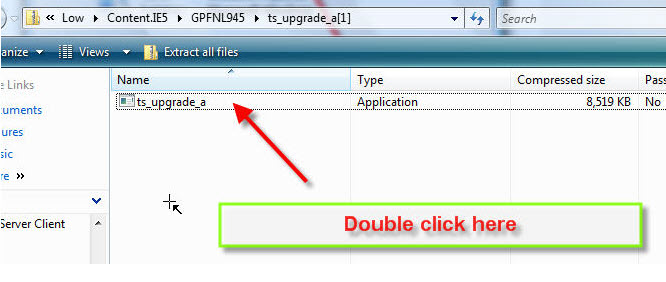 Windows 8.X and Windows 10 will display this prompt, choose "more info" option there: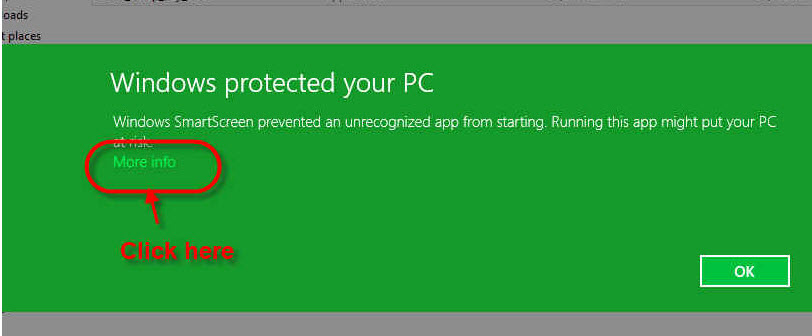 and after that click "Run anyway" button.
Then follow instructions, simply click "Next" button there: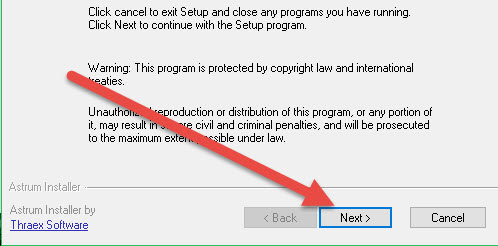 If you need to install the latest up to date version of the software, choose the first option in "User Area":

Please remember that you should install software first (i.e. use the second option); only after that you can install updates (the first option). You cannot install the update, if the software is not installed on your computer.
The troubleshooting regarding this subjects is here: http://www.timingsolution.com/TS/Mini/36/index.htm